{"id":7874327314683,"title":"2022 New Upgraded Waterproof Pants","handle":"2022-new-upgraded-waterproof-pants","description":"\u003cp\u003e\u003cspan style=\"color: #941212;\"\u003e\u003cstrong\u003eTHE MOST EFFECTIVE Outdoor PANTS YET:\u003c\/strong\u003e\u003c\/span\u003e\u003cbr data-mce-fragment=\"1\"\u003e\u003cbr data-mce-fragment=\"1\"\u003eOutdoor Waterproof Pants, the most comfortable men's Outdoor pants are back and better than ever. With lots of pocket storage and full waterproofing, they're built to trek, hike and move - but stylish enough to wear each day. They boast an impressive range of design additions.\u003cbr data-mce-fragment=\"1\"\u003e\u003cimg data-mce-fragment=\"1\" style=\"display: block; margin-left: auto; margin-right: auto;\" src=\"https:\/\/img.staticdj.com\/b56f5888b7d33f39acc287251e45b0fe.gif\" data-mce-src=\"https:\/\/img.staticdj.com\/b56f5888b7d33f39acc287251e45b0fe.gif\"\u003e\u003cbr data-mce-fragment=\"1\"\u003eThe marines rely on this same IX9 Designed Trouser each day, allowing them to perform at their best. They're comfortable, breathable, and fully waterproof. Perfect for trekking, hiking, climbing or just ultra-convenient daily wear which you can rely on for years to come.\u003cbr data-mce-fragment=\"1\"\u003e\u003c\/p\u003e\n\u003cp\u003e\u003cimg style=\"display: block; margin-left: auto; margin-right: auto;\" src=\"https:\/\/img.staticdj.com\/88838819302b97b4d44f6e643efa08fe.gif\"\u003e\u003c\/p\u003e\n\u003cp\u003e\u003cspan style=\"color: #941212;\"\u003e\u003cstrong\u003eFEATURES\u003c\/strong\u003e\u003c\/span\u003e\u003cbr\u003e\u003c\/p\u003e\n\u003cul\u003e\n\u003cli\u003e\n\u003cp\u003e\u003cspan style=\"color: #ff9853;\"\u003e\u003cstrong\u003eRUGGED DURABILITY -\u003c\/strong\u003e\u003c\/span\u003e Crafted with a blend of cotton, polyester, and spandex, these Outdoor pants for men feature enhanced stitching for outdoor resilience.\u003c\/p\u003e\n\u003c\/li\u003e\n\u003cli\u003e\n\u003cp\u003e\u003cspan style=\"color: #ff9853;\"\u003e\u003cstrong\u003eCOMFORT-FIT WAIST -\u003c\/strong\u003e \u003c\/span\u003eThese lightweight ripstop pants boast a stretchable waist perfect for quick response, on or off duty range exercises, or daily wear.\u003c\/p\u003e\n\u003c\/li\u003e\n\u003c\/ul\u003e\n\u003cp\u003e\u003cimg style=\"display: block; margin-left: auto; margin-right: auto;\" src=\"https:\/\/img.staticdj.com\/ac7cec8787864eb6d7f10df43b66cc81.jpeg\"\u003e\u003c\/p\u003e\n\u003cul\u003e\n\u003cli\u003e\n\u003cp\u003e\u003cspan style=\"color: #ff9853;\"\u003e\u003cstrong\u003ePROFESSIONAL COMFORT -\u003c\/strong\u003e \u003c\/span\u003eA patented U.S. and EU design, these Outdoor pants even feature internal pockets for extra padding and knee pads.\u003c\/p\u003e\n\u003c\/li\u003e\n\u003cli\u003e\n\u003cp\u003e\u003cspan style=\"color: #ff9853;\"\u003e\u003cstrong\u003eCLIMATE RESILIENT -\u003c\/strong\u003e \u003c\/span\u003eWhether you are going hunting, hiking, trail riding, these men pants can withstand a variety of climates.\u003c\/p\u003e\n\u003c\/li\u003e\n\u003c\/ul\u003e\n\u003cp\u003e\u003cimg style=\"display: block; margin-left: auto; margin-right: auto;\" height=\"480\" width=\"480\" src=\"https:\/\/img.staticdj.com\/76f9f70eb5df33b2d6b153d071118597.jpeg\"\u003e\u003c\/p\u003e\n\u003cp\u003e\u003cimg style=\"display: block; margin-left: auto; margin-right: auto;\" src=\"https:\/\/cdn.shopify.com\/s\/files\/1\/0604\/9208\/7468\/files\/55555_480x480.png?v=1649834014\" alt=\"\"\u003e\u003c\/p\u003e\n\u003cp\u003e\u003cspan style=\"color: #941212;\"\u003e\u003cstrong\u003eSPECIFICATIONS:\u003c\/strong\u003e\u003c\/span\u003e\u003c\/p\u003e\n\u003cul\u003e\n\u003cli\u003e\n\u003cstrong\u003eMaterial: \u003c\/strong\u003eCotton Blend\u003c\/li\u003e\n\u003cli\u003e\n\u003cb\u003e\u003cb\u003eColor: \u003c\/b\u003e\u003c\/b\u003eArmy Green, \u003cspan class=\"Polaris-Badge_2qgie\"\u003eKhaki, \u003c\/span\u003e\u003cspan class=\"Polaris-Badge_2qgie\"\u003eGray, \u003c\/span\u003e\u003cspan class=\"Polaris-Badge_2qgie\"\u003eBlack, \u003c\/span\u003e\u003cspan class=\"Polaris-Badge_2qgie\"\u003eCamouflage, \u003c\/span\u003e\u003cspan class=\"Polaris-Badge_2qgie\"\u003ePython\u003c\/span\u003e\n\u003c\/li\u003e\n\u003c\/ul\u003e\n\u003cp\u003e\u003cbr\u003e\u003c\/p\u003e","published_at":"2022-09-19T21:47:20-10:00","created_at":"2022-09-19T21:47:23-10:00","vendor":"buttylife","type":"","tags":["clothing","clothing accessories"],"price":3699,"price_min":3699,"price_max":3699,"available":true,"price_varies":false,"compare_at_price":4699,"compare_at_price_min":4699,"compare_at_price_max":4699,"compare_at_price_varies":false,"variants":[{"id":43730333171963,"title":"M \/ Army Green","option1":"M","option2":"Army Green","option3":null,"sku":"PA24747-S00M-X20185","requires_shipping":true,"taxable":false,"featured_image":{"id":38274995388667,"product_id":7874327314683,"position":4,"created_at":"2022-09-19T21:47:27-10:00","updated_at":"2022-09-19T21:47:27-10:00","alt":null,"width":800,"height":800,"src":"\/\/www.buttylife.com\/cdn\/shop\/products\/06_d162b258-0653-46b8-b389-014b916c775a.jpg?v=1663660047","variant_ids":[43730333171963,43730333368571,43730333565179,43730333761787,43730333991163,43730334187771,43730334384379]},"available":true,"name":"2022 New Upgraded Waterproof Pants - M \/ Army Green","public_title":"M \/ Army Green","options":["M","Army Green"],"price":3699,"weight":0,"compare_at_price":4699,"inventory_management":null,"barcode":null,"featured_media":{"alt":null,"id":30854787039483,"position":4,"preview_image":{"aspect_ratio":1.0,"height":800,"width":800,"src":"\/\/www.buttylife.com\/cdn\/shop\/products\/06_d162b258-0653-46b8-b389-014b916c775a.jpg?v=1663660047"}},"requires_selling_plan":false,"selling_plan_allocations":[]},{"id":43730333204731,"title":"M \/ Khaki","option1":"M","option2":"Khaki","option3":null,"sku":"PA24747-S00M-X20186","requires_shipping":true,"taxable":false,"featured_image":{"id":38274995650811,"product_id":7874327314683,"position":6,"created_at":"2022-09-19T21:47:31-10:00","updated_at":"2022-09-19T21:47:31-10:00","alt":null,"width":800,"height":800,"src":"\/\/www.buttylife.com\/cdn\/shop\/products\/03_dc751bdb-1a9f-48cb-ad1f-b078e79ba2f0.jpg?v=1663660051","variant_ids":[43730333204731,43730333401339,43730333597947,43730333794555,43730334023931,43730334220539,43730334417147]},"available":true,"name":"2022 New Upgraded Waterproof Pants - M \/ Khaki","public_title":"M \/ Khaki","options":["M","Khaki"],"price":3699,"weight":0,"compare_at_price":4699,"inventory_management":null,"barcode":null,"featured_media":{"alt":null,"id":30854787301627,"position":6,"preview_image":{"aspect_ratio":1.0,"height":800,"width":800,"src":"\/\/www.buttylife.com\/cdn\/shop\/products\/03_dc751bdb-1a9f-48cb-ad1f-b078e79ba2f0.jpg?v=1663660051"}},"requires_selling_plan":false,"selling_plan_allocations":[]},{"id":43730333237499,"title":"M \/ Gray","option1":"M","option2":"Gray","option3":null,"sku":"PA24747-S00M-X20184","requires_shipping":true,"taxable":false,"featured_image":{"id":38274996371707,"product_id":7874327314683,"position":8,"created_at":"2022-09-19T21:47:35-10:00","updated_at":"2022-09-19T21:47:35-10:00","alt":null,"width":800,"height":800,"src":"\/\/www.buttylife.com\/cdn\/shop\/products\/04_bc3513e3-635b-4dd9-8b24-c40276fee8e5.jpg?v=1663660055","variant_ids":[43730333237499,43730333434107,43730333630715,43730333827323,43730334056699,43730334253307,43730334449915]},"available":true,"name":"2022 New Upgraded Waterproof Pants - M \/ Gray","public_title":"M \/ Gray","options":["M","Gray"],"price":3699,"weight":0,"compare_at_price":4699,"inventory_management":null,"barcode":null,"featured_media":{"alt":null,"id":30854788055291,"position":8,"preview_image":{"aspect_ratio":1.0,"height":800,"width":800,"src":"\/\/www.buttylife.com\/cdn\/shop\/products\/04_bc3513e3-635b-4dd9-8b24-c40276fee8e5.jpg?v=1663660055"}},"requires_selling_plan":false,"selling_plan_allocations":[]},{"id":43730333270267,"title":"M \/ Black","option1":"M","option2":"Black","option3":null,"sku":"PA24747-S00M-X20183","requires_shipping":true,"taxable":false,"featured_image":{"id":38274996502779,"product_id":7874327314683,"position":9,"created_at":"2022-09-19T21:47:37-10:00","updated_at":"2022-09-19T21:47:37-10:00","alt":null,"width":800,"height":800,"src":"\/\/www.buttylife.com\/cdn\/shop\/products\/05_9a52f39f-322f-4080-a3ee-3a6c35fa71b4.jpg?v=1663660057","variant_ids":[43730333270267,43730333466875,43730333663483,43730333860091,43730334089467,43730334286075,43730334482683]},"available":true,"name":"2022 New Upgraded Waterproof Pants - M \/ Black","public_title":"M \/ Black","options":["M","Black"],"price":3699,"weight":0,"compare_at_price":4699,"inventory_management":null,"barcode":null,"featured_media":{"alt":null,"id":30854788153595,"position":9,"preview_image":{"aspect_ratio":1.0,"height":800,"width":800,"src":"\/\/www.buttylife.com\/cdn\/shop\/products\/05_9a52f39f-322f-4080-a3ee-3a6c35fa71b4.jpg?v=1663660057"}},"requires_selling_plan":false,"selling_plan_allocations":[]},{"id":43730333303035,"title":"M \/ Camouflage","option1":"M","option2":"Camouflage","option3":null,"sku":"PA24747-S00M-X20188","requires_shipping":true,"taxable":false,"featured_image":{"id":38274995486971,"product_id":7874327314683,"position":5,"created_at":"2022-09-19T21:47:30-10:00","updated_at":"2022-09-19T21:47:30-10:00","alt":null,"width":800,"height":800,"src":"\/\/www.buttylife.com\/cdn\/shop\/products\/01_8f438231-c698-44ac-b53b-41f2f4f0af31.jpg?v=1663660050","variant_ids":[43730333303035,43730333499643,43730333696251,43730333925627,43730334122235,43730334318843,43730334515451]},"available":true,"name":"2022 New Upgraded Waterproof Pants - M \/ Camouflage","public_title":"M \/ Camouflage","options":["M","Camouflage"],"price":3699,"weight":0,"compare_at_price":4699,"inventory_management":null,"barcode":null,"featured_media":{"alt":null,"id":30854787137787,"position":5,"preview_image":{"aspect_ratio":1.0,"height":800,"width":800,"src":"\/\/www.buttylife.com\/cdn\/shop\/products\/01_8f438231-c698-44ac-b53b-41f2f4f0af31.jpg?v=1663660050"}},"requires_selling_plan":false,"selling_plan_allocations":[]},{"id":43730333335803,"title":"M \/ Python","option1":"M","option2":"Python","option3":null,"sku":"PA24747-S00M-X20187","requires_shipping":true,"taxable":false,"featured_image":{"id":38274995978491,"product_id":7874327314683,"position":7,"created_at":"2022-09-19T21:47:33-10:00","updated_at":"2022-09-19T21:47:33-10:00","alt":null,"width":742,"height":800,"src":"\/\/www.buttylife.com\/cdn\/shop\/products\/02_4d6e2f0e-93e9-4ddd-af3e-3ad14d31109e.jpg?v=1663660053","variant_ids":[43730333335803,43730333532411,43730333729019,43730333958395,43730334155003,43730334351611,43730334548219]},"available":true,"name":"2022 New Upgraded Waterproof Pants - M \/ Python","public_title":"M \/ Python","options":["M","Python"],"price":3699,"weight":0,"compare_at_price":4699,"inventory_management":null,"barcode":null,"featured_media":{"alt":null,"id":30854787629307,"position":7,"preview_image":{"aspect_ratio":0.928,"height":800,"width":742,"src":"\/\/www.buttylife.com\/cdn\/shop\/products\/02_4d6e2f0e-93e9-4ddd-af3e-3ad14d31109e.jpg?v=1663660053"}},"requires_selling_plan":false,"selling_plan_allocations":[]},{"id":43730333368571,"title":"L \/ Army Green","option1":"L","option2":"Army Green","option3":null,"sku":"PA24747-S00L-X20185","requires_shipping":true,"taxable":false,"featured_image":{"id":38274995388667,"product_id":7874327314683,"position":4,"created_at":"2022-09-19T21:47:27-10:00","updated_at":"2022-09-19T21:47:27-10:00","alt":null,"width":800,"height":800,"src":"\/\/www.buttylife.com\/cdn\/shop\/products\/06_d162b258-0653-46b8-b389-014b916c775a.jpg?v=1663660047","variant_ids":[43730333171963,43730333368571,43730333565179,43730333761787,43730333991163,43730334187771,43730334384379]},"available":true,"name":"2022 New Upgraded Waterproof Pants - L \/ Army Green","public_title":"L \/ Army Green","options":["L","Army Green"],"price":3699,"weight":0,"compare_at_price":4699,"inventory_management":null,"barcode":null,"featured_media":{"alt":null,"id":30854787039483,"position":4,"preview_image":{"aspect_ratio":1.0,"height":800,"width":800,"src":"\/\/www.buttylife.com\/cdn\/shop\/products\/06_d162b258-0653-46b8-b389-014b916c775a.jpg?v=1663660047"}},"requires_selling_plan":false,"selling_plan_allocations":[]},{"id":43730333401339,"title":"L \/ Khaki","option1":"L","option2":"Khaki","option3":null,"sku":"PA24747-S00L-X20186","requires_shipping":true,"taxable":false,"featured_image":{"id":38274995650811,"product_id":7874327314683,"position":6,"created_at":"2022-09-19T21:47:31-10:00","updated_at":"2022-09-19T21:47:31-10:00","alt":null,"width":800,"height":800,"src":"\/\/www.buttylife.com\/cdn\/shop\/products\/03_dc751bdb-1a9f-48cb-ad1f-b078e79ba2f0.jpg?v=1663660051","variant_ids":[43730333204731,43730333401339,43730333597947,43730333794555,43730334023931,43730334220539,43730334417147]},"available":true,"name":"2022 New Upgraded Waterproof Pants - L \/ Khaki","public_title":"L \/ Khaki","options":["L","Khaki"],"price":3699,"weight":0,"compare_at_price":4699,"inventory_management":null,"barcode":null,"featured_media":{"alt":null,"id":30854787301627,"position":6,"preview_image":{"aspect_ratio":1.0,"height":800,"width":800,"src":"\/\/www.buttylife.com\/cdn\/shop\/products\/03_dc751bdb-1a9f-48cb-ad1f-b078e79ba2f0.jpg?v=1663660051"}},"requires_selling_plan":false,"selling_plan_allocations":[]},{"id":43730333434107,"title":"L \/ Gray","option1":"L","option2":"Gray","option3":null,"sku":"PA24747-S00L-X20184","requires_shipping":true,"taxable":false,"featured_image":{"id":38274996371707,"product_id":7874327314683,"position":8,"created_at":"2022-09-19T21:47:35-10:00","updated_at":"2022-09-19T21:47:35-10:00","alt":null,"width":800,"height":800,"src":"\/\/www.buttylife.com\/cdn\/shop\/products\/04_bc3513e3-635b-4dd9-8b24-c40276fee8e5.jpg?v=1663660055","variant_ids":[43730333237499,43730333434107,43730333630715,43730333827323,43730334056699,43730334253307,43730334449915]},"available":true,"name":"2022 New Upgraded Waterproof Pants - L \/ Gray","public_title":"L \/ Gray","options":["L","Gray"],"price":3699,"weight":0,"compare_at_price":4699,"inventory_management":null,"barcode":null,"featured_media":{"alt":null,"id":30854788055291,"position":8,"preview_image":{"aspect_ratio":1.0,"height":800,"width":800,"src":"\/\/www.buttylife.com\/cdn\/shop\/products\/04_bc3513e3-635b-4dd9-8b24-c40276fee8e5.jpg?v=1663660055"}},"requires_selling_plan":false,"selling_plan_allocations":[]},{"id":43730333466875,"title":"L \/ Black","option1":"L","option2":"Black","option3":null,"sku":"PA24747-S00L-X20183","requires_shipping":true,"taxable":false,"featured_image":{"id":38274996502779,"product_id":7874327314683,"position":9,"created_at":"2022-09-19T21:47:37-10:00","updated_at":"2022-09-19T21:47:37-10:00","alt":null,"width":800,"height":800,"src":"\/\/www.buttylife.com\/cdn\/shop\/products\/05_9a52f39f-322f-4080-a3ee-3a6c35fa71b4.jpg?v=1663660057","variant_ids":[43730333270267,43730333466875,43730333663483,43730333860091,43730334089467,43730334286075,43730334482683]},"available":true,"name":"2022 New Upgraded Waterproof Pants - L \/ Black","public_title":"L \/ Black","options":["L","Black"],"price":3699,"weight":0,"compare_at_price":4699,"inventory_management":null,"barcode":null,"featured_media":{"alt":null,"id":30854788153595,"position":9,"preview_image":{"aspect_ratio":1.0,"height":800,"width":800,"src":"\/\/www.buttylife.com\/cdn\/shop\/products\/05_9a52f39f-322f-4080-a3ee-3a6c35fa71b4.jpg?v=1663660057"}},"requires_selling_plan":false,"selling_plan_allocations":[]},{"id":43730333499643,"title":"L \/ Camouflage","option1":"L","option2":"Camouflage","option3":null,"sku":"PA24747-S00L-X20188","requires_shipping":true,"taxable":false,"featured_image":{"id":38274995486971,"product_id":7874327314683,"position":5,"created_at":"2022-09-19T21:47:30-10:00","updated_at":"2022-09-19T21:47:30-10:00","alt":null,"width":800,"height":800,"src":"\/\/www.buttylife.com\/cdn\/shop\/products\/01_8f438231-c698-44ac-b53b-41f2f4f0af31.jpg?v=1663660050","variant_ids":[43730333303035,43730333499643,43730333696251,43730333925627,43730334122235,43730334318843,43730334515451]},"available":true,"name":"2022 New Upgraded Waterproof Pants - L \/ Camouflage","public_title":"L \/ Camouflage","options":["L","Camouflage"],"price":3699,"weight":0,"compare_at_price":4699,"inventory_management":null,"barcode":null,"featured_media":{"alt":null,"id":30854787137787,"position":5,"preview_image":{"aspect_ratio":1.0,"height":800,"width":800,"src":"\/\/www.buttylife.com\/cdn\/shop\/products\/01_8f438231-c698-44ac-b53b-41f2f4f0af31.jpg?v=1663660050"}},"requires_selling_plan":false,"selling_plan_allocations":[]},{"id":43730333532411,"title":"L \/ Python","option1":"L","option2":"Python","option3":null,"sku":"PA24747-S00L-X20187","requires_shipping":true,"taxable":false,"featured_image":{"id":38274995978491,"product_id":7874327314683,"position":7,"created_at":"2022-09-19T21:47:33-10:00","updated_at":"2022-09-19T21:47:33-10:00","alt":null,"width":742,"height":800,"src":"\/\/www.buttylife.com\/cdn\/shop\/products\/02_4d6e2f0e-93e9-4ddd-af3e-3ad14d31109e.jpg?v=1663660053","variant_ids":[43730333335803,43730333532411,43730333729019,43730333958395,43730334155003,43730334351611,43730334548219]},"available":true,"name":"2022 New Upgraded Waterproof Pants - L \/ Python","public_title":"L \/ Python","options":["L","Python"],"price":3699,"weight":0,"compare_at_price":4699,"inventory_management":null,"barcode":null,"featured_media":{"alt":null,"id":30854787629307,"position":7,"preview_image":{"aspect_ratio":0.928,"height":800,"width":742,"src":"\/\/www.buttylife.com\/cdn\/shop\/products\/02_4d6e2f0e-93e9-4ddd-af3e-3ad14d31109e.jpg?v=1663660053"}},"requires_selling_plan":false,"selling_plan_allocations":[]},{"id":43730333565179,"title":"XL \/ Army Green","option1":"XL","option2":"Army Green","option3":null,"sku":"PA24747-S00X-X20185","requires_shipping":true,"taxable":false,"featured_image":{"id":38274995388667,"product_id":7874327314683,"position":4,"created_at":"2022-09-19T21:47:27-10:00","updated_at":"2022-09-19T21:47:27-10:00","alt":null,"width":800,"height":800,"src":"\/\/www.buttylife.com\/cdn\/shop\/products\/06_d162b258-0653-46b8-b389-014b916c775a.jpg?v=1663660047","variant_ids":[43730333171963,43730333368571,43730333565179,43730333761787,43730333991163,43730334187771,43730334384379]},"available":true,"name":"2022 New Upgraded Waterproof Pants - XL \/ Army Green","public_title":"XL \/ Army Green","options":["XL","Army Green"],"price":3699,"weight":0,"compare_at_price":4699,"inventory_management":null,"barcode":null,"featured_media":{"alt":null,"id":30854787039483,"position":4,"preview_image":{"aspect_ratio":1.0,"height":800,"width":800,"src":"\/\/www.buttylife.com\/cdn\/shop\/products\/06_d162b258-0653-46b8-b389-014b916c775a.jpg?v=1663660047"}},"requires_selling_plan":false,"selling_plan_allocations":[]},{"id":43730333597947,"title":"XL \/ Khaki","option1":"XL","option2":"Khaki","option3":null,"sku":"PA24747-S00X-X20186","requires_shipping":true,"taxable":false,"featured_image":{"id":38274995650811,"product_id":7874327314683,"position":6,"created_at":"2022-09-19T21:47:31-10:00","updated_at":"2022-09-19T21:47:31-10:00","alt":null,"width":800,"height":800,"src":"\/\/www.buttylife.com\/cdn\/shop\/products\/03_dc751bdb-1a9f-48cb-ad1f-b078e79ba2f0.jpg?v=1663660051","variant_ids":[43730333204731,43730333401339,43730333597947,43730333794555,43730334023931,43730334220539,43730334417147]},"available":true,"name":"2022 New Upgraded Waterproof Pants - XL \/ Khaki","public_title":"XL \/ Khaki","options":["XL","Khaki"],"price":3699,"weight":0,"compare_at_price":4699,"inventory_management":null,"barcode":null,"featured_media":{"alt":null,"id":30854787301627,"position":6,"preview_image":{"aspect_ratio":1.0,"height":800,"width":800,"src":"\/\/www.buttylife.com\/cdn\/shop\/products\/03_dc751bdb-1a9f-48cb-ad1f-b078e79ba2f0.jpg?v=1663660051"}},"requires_selling_plan":false,"selling_plan_allocations":[]},{"id":43730333630715,"title":"XL \/ Gray","option1":"XL","option2":"Gray","option3":null,"sku":"PA24747-S00X-X20184","requires_shipping":true,"taxable":false,"featured_image":{"id":38274996371707,"product_id":7874327314683,"position":8,"created_at":"2022-09-19T21:47:35-10:00","updated_at":"2022-09-19T21:47:35-10:00","alt":null,"width":800,"height":800,"src":"\/\/www.buttylife.com\/cdn\/shop\/products\/04_bc3513e3-635b-4dd9-8b24-c40276fee8e5.jpg?v=1663660055","variant_ids":[43730333237499,43730333434107,43730333630715,43730333827323,43730334056699,43730334253307,43730334449915]},"available":true,"name":"2022 New Upgraded Waterproof Pants - XL \/ Gray","public_title":"XL \/ Gray","options":["XL","Gray"],"price":3699,"weight":0,"compare_at_price":4699,"inventory_management":null,"barcode":null,"featured_media":{"alt":null,"id":30854788055291,"position":8,"preview_image":{"aspect_ratio":1.0,"height":800,"width":800,"src":"\/\/www.buttylife.com\/cdn\/shop\/products\/04_bc3513e3-635b-4dd9-8b24-c40276fee8e5.jpg?v=1663660055"}},"requires_selling_plan":false,"selling_plan_allocations":[]},{"id":43730333663483,"title":"XL \/ Black","option1":"XL","option2":"Black","option3":null,"sku":"PA24747-S00X-X20183","requires_shipping":true,"taxable":false,"featured_image":{"id":38274996502779,"product_id":7874327314683,"position":9,"created_at":"2022-09-19T21:47:37-10:00","updated_at":"2022-09-19T21:47:37-10:00","alt":null,"width":800,"height":800,"src":"\/\/www.buttylife.com\/cdn\/shop\/products\/05_9a52f39f-322f-4080-a3ee-3a6c35fa71b4.jpg?v=1663660057","variant_ids":[43730333270267,43730333466875,43730333663483,43730333860091,43730334089467,43730334286075,43730334482683]},"available":true,"name":"2022 New Upgraded Waterproof Pants - XL \/ Black","public_title":"XL \/ Black","options":["XL","Black"],"price":3699,"weight":0,"compare_at_price":4699,"inventory_management":null,"barcode":null,"featured_media":{"alt":null,"id":30854788153595,"position":9,"preview_image":{"aspect_ratio":1.0,"height":800,"width":800,"src":"\/\/www.buttylife.com\/cdn\/shop\/products\/05_9a52f39f-322f-4080-a3ee-3a6c35fa71b4.jpg?v=1663660057"}},"requires_selling_plan":false,"selling_plan_allocations":[]},{"id":43730333696251,"title":"XL \/ Camouflage","option1":"XL","option2":"Camouflage","option3":null,"sku":"PA24747-S00X-X20188","requires_shipping":true,"taxable":false,"featured_image":{"id":38274995486971,"product_id":7874327314683,"position":5,"created_at":"2022-09-19T21:47:30-10:00","updated_at":"2022-09-19T21:47:30-10:00","alt":null,"width":800,"height":800,"src":"\/\/www.buttylife.com\/cdn\/shop\/products\/01_8f438231-c698-44ac-b53b-41f2f4f0af31.jpg?v=1663660050","variant_ids":[43730333303035,43730333499643,43730333696251,43730333925627,43730334122235,43730334318843,43730334515451]},"available":true,"name":"2022 New Upgraded Waterproof Pants - XL \/ Camouflage","public_title":"XL \/ Camouflage","options":["XL","Camouflage"],"price":3699,"weight":0,"compare_at_price":4699,"inventory_management":null,"barcode":null,"featured_media":{"alt":null,"id":30854787137787,"position":5,"preview_image":{"aspect_ratio":1.0,"height":800,"width":800,"src":"\/\/www.buttylife.com\/cdn\/shop\/products\/01_8f438231-c698-44ac-b53b-41f2f4f0af31.jpg?v=1663660050"}},"requires_selling_plan":false,"selling_plan_allocations":[]},{"id":43730333729019,"title":"XL \/ Python","option1":"XL","option2":"Python","option3":null,"sku":"PA24747-S00X-X20187","requires_shipping":true,"taxable":false,"featured_image":{"id":38274995978491,"product_id":7874327314683,"position":7,"created_at":"2022-09-19T21:47:33-10:00","updated_at":"2022-09-19T21:47:33-10:00","alt":null,"width":742,"height":800,"src":"\/\/www.buttylife.com\/cdn\/shop\/products\/02_4d6e2f0e-93e9-4ddd-af3e-3ad14d31109e.jpg?v=1663660053","variant_ids":[43730333335803,43730333532411,43730333729019,43730333958395,43730334155003,43730334351611,43730334548219]},"available":true,"name":"2022 New Upgraded Waterproof Pants - XL \/ Python","public_title":"XL \/ Python","options":["XL","Python"],"price":3699,"weight":0,"compare_at_price":4699,"inventory_management":null,"barcode":null,"featured_media":{"alt":null,"id":30854787629307,"position":7,"preview_image":{"aspect_ratio":0.928,"height":800,"width":742,"src":"\/\/www.buttylife.com\/cdn\/shop\/products\/02_4d6e2f0e-93e9-4ddd-af3e-3ad14d31109e.jpg?v=1663660053"}},"requires_selling_plan":false,"selling_plan_allocations":[]},{"id":43730333761787,"title":"2XL \/ Army Green","option1":"2XL","option2":"Army Green","option3":null,"sku":"PA24747-S02X-X20185","requires_shipping":true,"taxable":false,"featured_image":{"id":38274995388667,"product_id":7874327314683,"position":4,"created_at":"2022-09-19T21:47:27-10:00","updated_at":"2022-09-19T21:47:27-10:00","alt":null,"width":800,"height":800,"src":"\/\/www.buttylife.com\/cdn\/shop\/products\/06_d162b258-0653-46b8-b389-014b916c775a.jpg?v=1663660047","variant_ids":[43730333171963,43730333368571,43730333565179,43730333761787,43730333991163,43730334187771,43730334384379]},"available":true,"name":"2022 New Upgraded Waterproof Pants - 2XL \/ Army Green","public_title":"2XL \/ Army Green","options":["2XL","Army Green"],"price":3699,"weight":0,"compare_at_price":4699,"inventory_management":null,"barcode":null,"featured_media":{"alt":null,"id":30854787039483,"position":4,"preview_image":{"aspect_ratio":1.0,"height":800,"width":800,"src":"\/\/www.buttylife.com\/cdn\/shop\/products\/06_d162b258-0653-46b8-b389-014b916c775a.jpg?v=1663660047"}},"requires_selling_plan":false,"selling_plan_allocations":[]},{"id":43730333794555,"title":"2XL \/ Khaki","option1":"2XL","option2":"Khaki","option3":null,"sku":"PA24747-S02X-X20186","requires_shipping":true,"taxable":false,"featured_image":{"id":38274995650811,"product_id":7874327314683,"position":6,"created_at":"2022-09-19T21:47:31-10:00","updated_at":"2022-09-19T21:47:31-10:00","alt":null,"width":800,"height":800,"src":"\/\/www.buttylife.com\/cdn\/shop\/products\/03_dc751bdb-1a9f-48cb-ad1f-b078e79ba2f0.jpg?v=1663660051","variant_ids":[43730333204731,43730333401339,43730333597947,43730333794555,43730334023931,43730334220539,43730334417147]},"available":true,"name":"2022 New Upgraded Waterproof Pants - 2XL \/ Khaki","public_title":"2XL \/ Khaki","options":["2XL","Khaki"],"price":3699,"weight":0,"compare_at_price":4699,"inventory_management":null,"barcode":null,"featured_media":{"alt":null,"id":30854787301627,"position":6,"preview_image":{"aspect_ratio":1.0,"height":800,"width":800,"src":"\/\/www.buttylife.com\/cdn\/shop\/products\/03_dc751bdb-1a9f-48cb-ad1f-b078e79ba2f0.jpg?v=1663660051"}},"requires_selling_plan":false,"selling_plan_allocations":[]},{"id":43730333827323,"title":"2XL \/ Gray","option1":"2XL","option2":"Gray","option3":null,"sku":"PA24747-S02X-X20184","requires_shipping":true,"taxable":false,"featured_image":{"id":38274996371707,"product_id":7874327314683,"position":8,"created_at":"2022-09-19T21:47:35-10:00","updated_at":"2022-09-19T21:47:35-10:00","alt":null,"width":800,"height":800,"src":"\/\/www.buttylife.com\/cdn\/shop\/products\/04_bc3513e3-635b-4dd9-8b24-c40276fee8e5.jpg?v=1663660055","variant_ids":[43730333237499,43730333434107,43730333630715,43730333827323,43730334056699,43730334253307,43730334449915]},"available":true,"name":"2022 New Upgraded Waterproof Pants - 2XL \/ Gray","public_title":"2XL \/ Gray","options":["2XL","Gray"],"price":3699,"weight":0,"compare_at_price":4699,"inventory_management":null,"barcode":null,"featured_media":{"alt":null,"id":30854788055291,"position":8,"preview_image":{"aspect_ratio":1.0,"height":800,"width":800,"src":"\/\/www.buttylife.com\/cdn\/shop\/products\/04_bc3513e3-635b-4dd9-8b24-c40276fee8e5.jpg?v=1663660055"}},"requires_selling_plan":false,"selling_plan_allocations":[]},{"id":43730333860091,"title":"2XL \/ Black","option1":"2XL","option2":"Black","option3":null,"sku":"PA24747-S02X-X20183","requires_shipping":true,"taxable":false,"featured_image":{"id":38274996502779,"product_id":7874327314683,"position":9,"created_at":"2022-09-19T21:47:37-10:00","updated_at":"2022-09-19T21:47:37-10:00","alt":null,"width":800,"height":800,"src":"\/\/www.buttylife.com\/cdn\/shop\/products\/05_9a52f39f-322f-4080-a3ee-3a6c35fa71b4.jpg?v=1663660057","variant_ids":[43730333270267,43730333466875,43730333663483,43730333860091,43730334089467,43730334286075,43730334482683]},"available":true,"name":"2022 New Upgraded Waterproof Pants - 2XL \/ Black","public_title":"2XL \/ Black","options":["2XL","Black"],"price":3699,"weight":0,"compare_at_price":4699,"inventory_management":null,"barcode":null,"featured_media":{"alt":null,"id":30854788153595,"position":9,"preview_image":{"aspect_ratio":1.0,"height":800,"width":800,"src":"\/\/www.buttylife.com\/cdn\/shop\/products\/05_9a52f39f-322f-4080-a3ee-3a6c35fa71b4.jpg?v=1663660057"}},"requires_selling_plan":false,"selling_plan_allocations":[]},{"id":43730333925627,"title":"2XL \/ Camouflage","option1":"2XL","option2":"Camouflage","option3":null,"sku":"PA24747-S02X-X20188","requires_shipping":true,"taxable":false,"featured_image":{"id":38274995486971,"product_id":7874327314683,"position":5,"created_at":"2022-09-19T21:47:30-10:00","updated_at":"2022-09-19T21:47:30-10:00","alt":null,"width":800,"height":800,"src":"\/\/www.buttylife.com\/cdn\/shop\/products\/01_8f438231-c698-44ac-b53b-41f2f4f0af31.jpg?v=1663660050","variant_ids":[43730333303035,43730333499643,43730333696251,43730333925627,43730334122235,43730334318843,43730334515451]},"available":true,"name":"2022 New Upgraded Waterproof Pants - 2XL \/ Camouflage","public_title":"2XL \/ Camouflage","options":["2XL","Camouflage"],"price":3699,"weight":0,"compare_at_price":4699,"inventory_management":null,"barcode":null,"featured_media":{"alt":null,"id":30854787137787,"position":5,"preview_image":{"aspect_ratio":1.0,"height":800,"width":800,"src":"\/\/www.buttylife.com\/cdn\/shop\/products\/01_8f438231-c698-44ac-b53b-41f2f4f0af31.jpg?v=1663660050"}},"requires_selling_plan":false,"selling_plan_allocations":[]},{"id":43730333958395,"title":"2XL \/ Python","option1":"2XL","option2":"Python","option3":null,"sku":"PA24747-S02X-X20187","requires_shipping":true,"taxable":false,"featured_image":{"id":38274995978491,"product_id":7874327314683,"position":7,"created_at":"2022-09-19T21:47:33-10:00","updated_at":"2022-09-19T21:47:33-10:00","alt":null,"width":742,"height":800,"src":"\/\/www.buttylife.com\/cdn\/shop\/products\/02_4d6e2f0e-93e9-4ddd-af3e-3ad14d31109e.jpg?v=1663660053","variant_ids":[43730333335803,43730333532411,43730333729019,43730333958395,43730334155003,43730334351611,43730334548219]},"available":true,"name":"2022 New Upgraded Waterproof Pants - 2XL \/ Python","public_title":"2XL \/ Python","options":["2XL","Python"],"price":3699,"weight":0,"compare_at_price":4699,"inventory_management":null,"barcode":null,"featured_media":{"alt":null,"id":30854787629307,"position":7,"preview_image":{"aspect_ratio":0.928,"height":800,"width":742,"src":"\/\/www.buttylife.com\/cdn\/shop\/products\/02_4d6e2f0e-93e9-4ddd-af3e-3ad14d31109e.jpg?v=1663660053"}},"requires_selling_plan":false,"selling_plan_allocations":[]},{"id":43730333991163,"title":"3XL \/ Army Green","option1":"3XL","option2":"Army Green","option3":null,"sku":"PA24747-S03X-X20185","requires_shipping":true,"taxable":false,"featured_image":{"id":38274995388667,"product_id":7874327314683,"position":4,"created_at":"2022-09-19T21:47:27-10:00","updated_at":"2022-09-19T21:47:27-10:00","alt":null,"width":800,"height":800,"src":"\/\/www.buttylife.com\/cdn\/shop\/products\/06_d162b258-0653-46b8-b389-014b916c775a.jpg?v=1663660047","variant_ids":[43730333171963,43730333368571,43730333565179,43730333761787,43730333991163,43730334187771,43730334384379]},"available":true,"name":"2022 New Upgraded Waterproof Pants - 3XL \/ Army Green","public_title":"3XL \/ Army Green","options":["3XL","Army Green"],"price":3699,"weight":0,"compare_at_price":4699,"inventory_management":null,"barcode":null,"featured_media":{"alt":null,"id":30854787039483,"position":4,"preview_image":{"aspect_ratio":1.0,"height":800,"width":800,"src":"\/\/www.buttylife.com\/cdn\/shop\/products\/06_d162b258-0653-46b8-b389-014b916c775a.jpg?v=1663660047"}},"requires_selling_plan":false,"selling_plan_allocations":[]},{"id":43730334023931,"title":"3XL \/ Khaki","option1":"3XL","option2":"Khaki","option3":null,"sku":"PA24747-S03X-X20186","requires_shipping":true,"taxable":false,"featured_image":{"id":38274995650811,"product_id":7874327314683,"position":6,"created_at":"2022-09-19T21:47:31-10:00","updated_at":"2022-09-19T21:47:31-10:00","alt":null,"width":800,"height":800,"src":"\/\/www.buttylife.com\/cdn\/shop\/products\/03_dc751bdb-1a9f-48cb-ad1f-b078e79ba2f0.jpg?v=1663660051","variant_ids":[43730333204731,43730333401339,43730333597947,43730333794555,43730334023931,43730334220539,43730334417147]},"available":true,"name":"2022 New Upgraded Waterproof Pants - 3XL \/ Khaki","public_title":"3XL \/ Khaki","options":["3XL","Khaki"],"price":3699,"weight":0,"compare_at_price":4699,"inventory_management":null,"barcode":null,"featured_media":{"alt":null,"id":30854787301627,"position":6,"preview_image":{"aspect_ratio":1.0,"height":800,"width":800,"src":"\/\/www.buttylife.com\/cdn\/shop\/products\/03_dc751bdb-1a9f-48cb-ad1f-b078e79ba2f0.jpg?v=1663660051"}},"requires_selling_plan":false,"selling_plan_allocations":[]},{"id":43730334056699,"title":"3XL \/ Gray","option1":"3XL","option2":"Gray","option3":null,"sku":"PA24747-S03X-X20184","requires_shipping":true,"taxable":false,"featured_image":{"id":38274996371707,"product_id":7874327314683,"position":8,"created_at":"2022-09-19T21:47:35-10:00","updated_at":"2022-09-19T21:47:35-10:00","alt":null,"width":800,"height":800,"src":"\/\/www.buttylife.com\/cdn\/shop\/products\/04_bc3513e3-635b-4dd9-8b24-c40276fee8e5.jpg?v=1663660055","variant_ids":[43730333237499,43730333434107,43730333630715,43730333827323,43730334056699,43730334253307,43730334449915]},"available":true,"name":"2022 New Upgraded Waterproof Pants - 3XL \/ Gray","public_title":"3XL \/ Gray","options":["3XL","Gray"],"price":3699,"weight":0,"compare_at_price":4699,"inventory_management":null,"barcode":null,"featured_media":{"alt":null,"id":30854788055291,"position":8,"preview_image":{"aspect_ratio":1.0,"height":800,"width":800,"src":"\/\/www.buttylife.com\/cdn\/shop\/products\/04_bc3513e3-635b-4dd9-8b24-c40276fee8e5.jpg?v=1663660055"}},"requires_selling_plan":false,"selling_plan_allocations":[]},{"id":43730334089467,"title":"3XL \/ Black","option1":"3XL","option2":"Black","option3":null,"sku":"PA24747-S03X-X20183","requires_shipping":true,"taxable":false,"featured_image":{"id":38274996502779,"product_id":7874327314683,"position":9,"created_at":"2022-09-19T21:47:37-10:00","updated_at":"2022-09-19T21:47:37-10:00","alt":null,"width":800,"height":800,"src":"\/\/www.buttylife.com\/cdn\/shop\/products\/05_9a52f39f-322f-4080-a3ee-3a6c35fa71b4.jpg?v=1663660057","variant_ids":[43730333270267,43730333466875,43730333663483,43730333860091,43730334089467,43730334286075,43730334482683]},"available":true,"name":"2022 New Upgraded Waterproof Pants - 3XL \/ Black","public_title":"3XL \/ Black","options":["3XL","Black"],"price":3699,"weight":0,"compare_at_price":4699,"inventory_management":null,"barcode":null,"featured_media":{"alt":null,"id":30854788153595,"position":9,"preview_image":{"aspect_ratio":1.0,"height":800,"width":800,"src":"\/\/www.buttylife.com\/cdn\/shop\/products\/05_9a52f39f-322f-4080-a3ee-3a6c35fa71b4.jpg?v=1663660057"}},"requires_selling_plan":false,"selling_plan_allocations":[]},{"id":43730334122235,"title":"3XL \/ Camouflage","option1":"3XL","option2":"Camouflage","option3":null,"sku":"PA24747-S03X-X20188","requires_shipping":true,"taxable":false,"featured_image":{"id":38274995486971,"product_id":7874327314683,"position":5,"created_at":"2022-09-19T21:47:30-10:00","updated_at":"2022-09-19T21:47:30-10:00","alt":null,"width":800,"height":800,"src":"\/\/www.buttylife.com\/cdn\/shop\/products\/01_8f438231-c698-44ac-b53b-41f2f4f0af31.jpg?v=1663660050","variant_ids":[43730333303035,43730333499643,43730333696251,43730333925627,43730334122235,43730334318843,43730334515451]},"available":true,"name":"2022 New Upgraded Waterproof Pants - 3XL \/ Camouflage","public_title":"3XL \/ Camouflage","options":["3XL","Camouflage"],"price":3699,"weight":0,"compare_at_price":4699,"inventory_management":null,"barcode":null,"featured_media":{"alt":null,"id":30854787137787,"position":5,"preview_image":{"aspect_ratio":1.0,"height":800,"width":800,"src":"\/\/www.buttylife.com\/cdn\/shop\/products\/01_8f438231-c698-44ac-b53b-41f2f4f0af31.jpg?v=1663660050"}},"requires_selling_plan":false,"selling_plan_allocations":[]},{"id":43730334155003,"title":"3XL \/ Python","option1":"3XL","option2":"Python","option3":null,"sku":"PA24747-S03X-X20187","requires_shipping":true,"taxable":false,"featured_image":{"id":38274995978491,"product_id":7874327314683,"position":7,"created_at":"2022-09-19T21:47:33-10:00","updated_at":"2022-09-19T21:47:33-10:00","alt":null,"width":742,"height":800,"src":"\/\/www.buttylife.com\/cdn\/shop\/products\/02_4d6e2f0e-93e9-4ddd-af3e-3ad14d31109e.jpg?v=1663660053","variant_ids":[43730333335803,43730333532411,43730333729019,43730333958395,43730334155003,43730334351611,43730334548219]},"available":true,"name":"2022 New Upgraded Waterproof Pants - 3XL \/ Python","public_title":"3XL \/ Python","options":["3XL","Python"],"price":3699,"weight":0,"compare_at_price":4699,"inventory_management":null,"barcode":null,"featured_media":{"alt":null,"id":30854787629307,"position":7,"preview_image":{"aspect_ratio":0.928,"height":800,"width":742,"src":"\/\/www.buttylife.com\/cdn\/shop\/products\/02_4d6e2f0e-93e9-4ddd-af3e-3ad14d31109e.jpg?v=1663660053"}},"requires_selling_plan":false,"selling_plan_allocations":[]},{"id":43730334187771,"title":"4XL \/ Army Green","option1":"4XL","option2":"Army Green","option3":null,"sku":"PA24747-S04X-X20185","requires_shipping":true,"taxable":false,"featured_image":{"id":38274995388667,"product_id":7874327314683,"position":4,"created_at":"2022-09-19T21:47:27-10:00","updated_at":"2022-09-19T21:47:27-10:00","alt":null,"width":800,"height":800,"src":"\/\/www.buttylife.com\/cdn\/shop\/products\/06_d162b258-0653-46b8-b389-014b916c775a.jpg?v=1663660047","variant_ids":[43730333171963,43730333368571,43730333565179,43730333761787,43730333991163,43730334187771,43730334384379]},"available":true,"name":"2022 New Upgraded Waterproof Pants - 4XL \/ Army Green","public_title":"4XL \/ Army Green","options":["4XL","Army Green"],"price":3699,"weight":0,"compare_at_price":4699,"inventory_management":null,"barcode":null,"featured_media":{"alt":null,"id":30854787039483,"position":4,"preview_image":{"aspect_ratio":1.0,"height":800,"width":800,"src":"\/\/www.buttylife.com\/cdn\/shop\/products\/06_d162b258-0653-46b8-b389-014b916c775a.jpg?v=1663660047"}},"requires_selling_plan":false,"selling_plan_allocations":[]},{"id":43730334220539,"title":"4XL \/ Khaki","option1":"4XL","option2":"Khaki","option3":null,"sku":"PA24747-S04X-X20186","requires_shipping":true,"taxable":false,"featured_image":{"id":38274995650811,"product_id":7874327314683,"position":6,"created_at":"2022-09-19T21:47:31-10:00","updated_at":"2022-09-19T21:47:31-10:00","alt":null,"width":800,"height":800,"src":"\/\/www.buttylife.com\/cdn\/shop\/products\/03_dc751bdb-1a9f-48cb-ad1f-b078e79ba2f0.jpg?v=1663660051","variant_ids":[43730333204731,43730333401339,43730333597947,43730333794555,43730334023931,43730334220539,43730334417147]},"available":true,"name":"2022 New Upgraded Waterproof Pants - 4XL \/ Khaki","public_title":"4XL \/ Khaki","options":["4XL","Khaki"],"price":3699,"weight":0,"compare_at_price":4699,"inventory_management":null,"barcode":null,"featured_media":{"alt":null,"id":30854787301627,"position":6,"preview_image":{"aspect_ratio":1.0,"height":800,"width":800,"src":"\/\/www.buttylife.com\/cdn\/shop\/products\/03_dc751bdb-1a9f-48cb-ad1f-b078e79ba2f0.jpg?v=1663660051"}},"requires_selling_plan":false,"selling_plan_allocations":[]},{"id":43730334253307,"title":"4XL \/ Gray","option1":"4XL","option2":"Gray","option3":null,"sku":"PA24747-S04X-X20184","requires_shipping":true,"taxable":false,"featured_image":{"id":38274996371707,"product_id":7874327314683,"position":8,"created_at":"2022-09-19T21:47:35-10:00","updated_at":"2022-09-19T21:47:35-10:00","alt":null,"width":800,"height":800,"src":"\/\/www.buttylife.com\/cdn\/shop\/products\/04_bc3513e3-635b-4dd9-8b24-c40276fee8e5.jpg?v=1663660055","variant_ids":[43730333237499,43730333434107,43730333630715,43730333827323,43730334056699,43730334253307,43730334449915]},"available":true,"name":"2022 New Upgraded Waterproof Pants - 4XL \/ Gray","public_title":"4XL \/ Gray","options":["4XL","Gray"],"price":3699,"weight":0,"compare_at_price":4699,"inventory_management":null,"barcode":null,"featured_media":{"alt":null,"id":30854788055291,"position":8,"preview_image":{"aspect_ratio":1.0,"height":800,"width":800,"src":"\/\/www.buttylife.com\/cdn\/shop\/products\/04_bc3513e3-635b-4dd9-8b24-c40276fee8e5.jpg?v=1663660055"}},"requires_selling_plan":false,"selling_plan_allocations":[]},{"id":43730334286075,"title":"4XL \/ Black","option1":"4XL","option2":"Black","option3":null,"sku":"PA24747-S04X-X20183","requires_shipping":true,"taxable":false,"featured_image":{"id":38274996502779,"product_id":7874327314683,"position":9,"created_at":"2022-09-19T21:47:37-10:00","updated_at":"2022-09-19T21:47:37-10:00","alt":null,"width":800,"height":800,"src":"\/\/www.buttylife.com\/cdn\/shop\/products\/05_9a52f39f-322f-4080-a3ee-3a6c35fa71b4.jpg?v=1663660057","variant_ids":[43730333270267,43730333466875,43730333663483,43730333860091,43730334089467,43730334286075,43730334482683]},"available":true,"name":"2022 New Upgraded Waterproof Pants - 4XL \/ Black","public_title":"4XL \/ Black","options":["4XL","Black"],"price":3699,"weight":0,"compare_at_price":4699,"inventory_management":null,"barcode":null,"featured_media":{"alt":null,"id":30854788153595,"position":9,"preview_image":{"aspect_ratio":1.0,"height":800,"width":800,"src":"\/\/www.buttylife.com\/cdn\/shop\/products\/05_9a52f39f-322f-4080-a3ee-3a6c35fa71b4.jpg?v=1663660057"}},"requires_selling_plan":false,"selling_plan_allocations":[]},{"id":43730334318843,"title":"4XL \/ Camouflage","option1":"4XL","option2":"Camouflage","option3":null,"sku":"PA24747-S04X-X20188","requires_shipping":true,"taxable":false,"featured_image":{"id":38274995486971,"product_id":7874327314683,"position":5,"created_at":"2022-09-19T21:47:30-10:00","updated_at":"2022-09-19T21:47:30-10:00","alt":null,"width":800,"height":800,"src":"\/\/www.buttylife.com\/cdn\/shop\/products\/01_8f438231-c698-44ac-b53b-41f2f4f0af31.jpg?v=1663660050","variant_ids":[43730333303035,43730333499643,43730333696251,43730333925627,43730334122235,43730334318843,43730334515451]},"available":true,"name":"2022 New Upgraded Waterproof Pants - 4XL \/ Camouflage","public_title":"4XL \/ Camouflage","options":["4XL","Camouflage"],"price":3699,"weight":0,"compare_at_price":4699,"inventory_management":null,"barcode":null,"featured_media":{"alt":null,"id":30854787137787,"position":5,"preview_image":{"aspect_ratio":1.0,"height":800,"width":800,"src":"\/\/www.buttylife.com\/cdn\/shop\/products\/01_8f438231-c698-44ac-b53b-41f2f4f0af31.jpg?v=1663660050"}},"requires_selling_plan":false,"selling_plan_allocations":[]},{"id":43730334351611,"title":"4XL \/ Python","option1":"4XL","option2":"Python","option3":null,"sku":"PA24747-S04X-X20187","requires_shipping":true,"taxable":false,"featured_image":{"id":38274995978491,"product_id":7874327314683,"position":7,"created_at":"2022-09-19T21:47:33-10:00","updated_at":"2022-09-19T21:47:33-10:00","alt":null,"width":742,"height":800,"src":"\/\/www.buttylife.com\/cdn\/shop\/products\/02_4d6e2f0e-93e9-4ddd-af3e-3ad14d31109e.jpg?v=1663660053","variant_ids":[43730333335803,43730333532411,43730333729019,43730333958395,43730334155003,43730334351611,43730334548219]},"available":true,"name":"2022 New Upgraded Waterproof Pants - 4XL \/ Python","public_title":"4XL \/ Python","options":["4XL","Python"],"price":3699,"weight":0,"compare_at_price":4699,"inventory_management":null,"barcode":null,"featured_media":{"alt":null,"id":30854787629307,"position":7,"preview_image":{"aspect_ratio":0.928,"height":800,"width":742,"src":"\/\/www.buttylife.com\/cdn\/shop\/products\/02_4d6e2f0e-93e9-4ddd-af3e-3ad14d31109e.jpg?v=1663660053"}},"requires_selling_plan":false,"selling_plan_allocations":[]},{"id":43730334384379,"title":"5XL \/ Army Green","option1":"5XL","option2":"Army Green","option3":null,"sku":"PA24747-S05X-X20185","requires_shipping":true,"taxable":false,"featured_image":{"id":38274995388667,"product_id":7874327314683,"position":4,"created_at":"2022-09-19T21:47:27-10:00","updated_at":"2022-09-19T21:47:27-10:00","alt":null,"width":800,"height":800,"src":"\/\/www.buttylife.com\/cdn\/shop\/products\/06_d162b258-0653-46b8-b389-014b916c775a.jpg?v=1663660047","variant_ids":[43730333171963,43730333368571,43730333565179,43730333761787,43730333991163,43730334187771,43730334384379]},"available":true,"name":"2022 New Upgraded Waterproof Pants - 5XL \/ Army Green","public_title":"5XL \/ Army Green","options":["5XL","Army Green"],"price":3699,"weight":0,"compare_at_price":4699,"inventory_management":null,"barcode":null,"featured_media":{"alt":null,"id":30854787039483,"position":4,"preview_image":{"aspect_ratio":1.0,"height":800,"width":800,"src":"\/\/www.buttylife.com\/cdn\/shop\/products\/06_d162b258-0653-46b8-b389-014b916c775a.jpg?v=1663660047"}},"requires_selling_plan":false,"selling_plan_allocations":[]},{"id":43730334417147,"title":"5XL \/ Khaki","option1":"5XL","option2":"Khaki","option3":null,"sku":"PA24747-S05X-X20186","requires_shipping":true,"taxable":false,"featured_image":{"id":38274995650811,"product_id":7874327314683,"position":6,"created_at":"2022-09-19T21:47:31-10:00","updated_at":"2022-09-19T21:47:31-10:00","alt":null,"width":800,"height":800,"src":"\/\/www.buttylife.com\/cdn\/shop\/products\/03_dc751bdb-1a9f-48cb-ad1f-b078e79ba2f0.jpg?v=1663660051","variant_ids":[43730333204731,43730333401339,43730333597947,43730333794555,43730334023931,43730334220539,43730334417147]},"available":true,"name":"2022 New Upgraded Waterproof Pants - 5XL \/ Khaki","public_title":"5XL \/ Khaki","options":["5XL","Khaki"],"price":3699,"weight":0,"compare_at_price":4699,"inventory_management":null,"barcode":null,"featured_media":{"alt":null,"id":30854787301627,"position":6,"preview_image":{"aspect_ratio":1.0,"height":800,"width":800,"src":"\/\/www.buttylife.com\/cdn\/shop\/products\/03_dc751bdb-1a9f-48cb-ad1f-b078e79ba2f0.jpg?v=1663660051"}},"requires_selling_plan":false,"selling_plan_allocations":[]},{"id":43730334449915,"title":"5XL \/ Gray","option1":"5XL","option2":"Gray","option3":null,"sku":"PA24747-S05X-X20184","requires_shipping":true,"taxable":false,"featured_image":{"id":38274996371707,"product_id":7874327314683,"position":8,"created_at":"2022-09-19T21:47:35-10:00","updated_at":"2022-09-19T21:47:35-10:00","alt":null,"width":800,"height":800,"src":"\/\/www.buttylife.com\/cdn\/shop\/products\/04_bc3513e3-635b-4dd9-8b24-c40276fee8e5.jpg?v=1663660055","variant_ids":[43730333237499,43730333434107,43730333630715,43730333827323,43730334056699,43730334253307,43730334449915]},"available":true,"name":"2022 New Upgraded Waterproof Pants - 5XL \/ Gray","public_title":"5XL \/ Gray","options":["5XL","Gray"],"price":3699,"weight":0,"compare_at_price":4699,"inventory_management":null,"barcode":null,"featured_media":{"alt":null,"id":30854788055291,"position":8,"preview_image":{"aspect_ratio":1.0,"height":800,"width":800,"src":"\/\/www.buttylife.com\/cdn\/shop\/products\/04_bc3513e3-635b-4dd9-8b24-c40276fee8e5.jpg?v=1663660055"}},"requires_selling_plan":false,"selling_plan_allocations":[]},{"id":43730334482683,"title":"5XL \/ Black","option1":"5XL","option2":"Black","option3":null,"sku":"PA24747-S05X-X20183","requires_shipping":true,"taxable":false,"featured_image":{"id":38274996502779,"product_id":7874327314683,"position":9,"created_at":"2022-09-19T21:47:37-10:00","updated_at":"2022-09-19T21:47:37-10:00","alt":null,"width":800,"height":800,"src":"\/\/www.buttylife.com\/cdn\/shop\/products\/05_9a52f39f-322f-4080-a3ee-3a6c35fa71b4.jpg?v=1663660057","variant_ids":[43730333270267,43730333466875,43730333663483,43730333860091,43730334089467,43730334286075,43730334482683]},"available":true,"name":"2022 New Upgraded Waterproof Pants - 5XL \/ Black","public_title":"5XL \/ Black","options":["5XL","Black"],"price":3699,"weight":0,"compare_at_price":4699,"inventory_management":null,"barcode":null,"featured_media":{"alt":null,"id":30854788153595,"position":9,"preview_image":{"aspect_ratio":1.0,"height":800,"width":800,"src":"\/\/www.buttylife.com\/cdn\/shop\/products\/05_9a52f39f-322f-4080-a3ee-3a6c35fa71b4.jpg?v=1663660057"}},"requires_selling_plan":false,"selling_plan_allocations":[]},{"id":43730334515451,"title":"5XL \/ Camouflage","option1":"5XL","option2":"Camouflage","option3":null,"sku":"PA24747-S05X-X20188","requires_shipping":true,"taxable":false,"featured_image":{"id":38274995486971,"product_id":7874327314683,"position":5,"created_at":"2022-09-19T21:47:30-10:00","updated_at":"2022-09-19T21:47:30-10:00","alt":null,"width":800,"height":800,"src":"\/\/www.buttylife.com\/cdn\/shop\/products\/01_8f438231-c698-44ac-b53b-41f2f4f0af31.jpg?v=1663660050","variant_ids":[43730333303035,43730333499643,43730333696251,43730333925627,43730334122235,43730334318843,43730334515451]},"available":true,"name":"2022 New Upgraded Waterproof Pants - 5XL \/ Camouflage","public_title":"5XL \/ Camouflage","options":["5XL","Camouflage"],"price":3699,"weight":0,"compare_at_price":4699,"inventory_management":null,"barcode":null,"featured_media":{"alt":null,"id":30854787137787,"position":5,"preview_image":{"aspect_ratio":1.0,"height":800,"width":800,"src":"\/\/www.buttylife.com\/cdn\/shop\/products\/01_8f438231-c698-44ac-b53b-41f2f4f0af31.jpg?v=1663660050"}},"requires_selling_plan":false,"selling_plan_allocations":[]},{"id":43730334548219,"title":"5XL \/ Python","option1":"5XL","option2":"Python","option3":null,"sku":"PA24747-S05X-X20187","requires_shipping":true,"taxable":false,"featured_image":{"id":38274995978491,"product_id":7874327314683,"position":7,"created_at":"2022-09-19T21:47:33-10:00","updated_at":"2022-09-19T21:47:33-10:00","alt":null,"width":742,"height":800,"src":"\/\/www.buttylife.com\/cdn\/shop\/products\/02_4d6e2f0e-93e9-4ddd-af3e-3ad14d31109e.jpg?v=1663660053","variant_ids":[43730333335803,43730333532411,43730333729019,43730333958395,43730334155003,43730334351611,43730334548219]},"available":true,"name":"2022 New Upgraded Waterproof Pants - 5XL \/ Python","public_title":"5XL \/ Python","options":["5XL","Python"],"price":3699,"weight":0,"compare_at_price":4699,"inventory_management":null,"barcode":null,"featured_media":{"alt":null,"id":30854787629307,"position":7,"preview_image":{"aspect_ratio":0.928,"height":800,"width":742,"src":"\/\/www.buttylife.com\/cdn\/shop\/products\/02_4d6e2f0e-93e9-4ddd-af3e-3ad14d31109e.jpg?v=1663660053"}},"requires_selling_plan":false,"selling_plan_allocations":[]}],"images":["\/\/www.buttylife.com\/cdn\/shop\/products\/08_f44ffbeb-b348-43c7-bff0-5eab1d33d55a.jpg?v=1663660043","\/\/www.buttylife.com\/cdn\/shop\/products\/08_fae016e3-f498-4c97-b529-5e050890f789.jpg?v=1663660043","\/\/www.buttylife.com\/cdn\/shop\/products\/09_87232a08-268f-4681-98cf-7c7775a5722f.jpg?v=1663660043","\/\/www.buttylife.com\/cdn\/shop\/products\/06_d162b258-0653-46b8-b389-014b916c775a.jpg?v=1663660047","\/\/www.buttylife.com\/cdn\/shop\/products\/01_8f438231-c698-44ac-b53b-41f2f4f0af31.jpg?v=1663660050","\/\/www.buttylife.com\/cdn\/shop\/products\/03_dc751bdb-1a9f-48cb-ad1f-b078e79ba2f0.jpg?v=1663660051","\/\/www.buttylife.com\/cdn\/shop\/products\/02_4d6e2f0e-93e9-4ddd-af3e-3ad14d31109e.jpg?v=1663660053","\/\/www.buttylife.com\/cdn\/shop\/products\/04_bc3513e3-635b-4dd9-8b24-c40276fee8e5.jpg?v=1663660055","\/\/www.buttylife.com\/cdn\/shop\/products\/05_9a52f39f-322f-4080-a3ee-3a6c35fa71b4.jpg?v=1663660057"],"featured_image":"\/\/www.buttylife.com\/cdn\/shop\/products\/08_f44ffbeb-b348-43c7-bff0-5eab1d33d55a.jpg?v=1663660043","options":["Size","Color"],"media":[{"alt":null,"id":30854786679035,"position":1,"preview_image":{"aspect_ratio":1.0,"height":800,"width":800,"src":"\/\/www.buttylife.com\/cdn\/shop\/products\/08_f44ffbeb-b348-43c7-bff0-5eab1d33d55a.jpg?v=1663660043"},"aspect_ratio":1.0,"height":800,"media_type":"image","src":"\/\/www.buttylife.com\/cdn\/shop\/products\/08_f44ffbeb-b348-43c7-bff0-5eab1d33d55a.jpg?v=1663660043","width":800},{"alt":null,"id":30854786711803,"position":2,"preview_image":{"aspect_ratio":1.0,"height":800,"width":800,"src":"\/\/www.buttylife.com\/cdn\/shop\/products\/08_fae016e3-f498-4c97-b529-5e050890f789.jpg?v=1663660043"},"aspect_ratio":1.0,"height":800,"media_type":"image","src":"\/\/www.buttylife.com\/cdn\/shop\/products\/08_fae016e3-f498-4c97-b529-5e050890f789.jpg?v=1663660043","width":800},{"alt":null,"id":30854786744571,"position":3,"preview_image":{"aspect_ratio":1.0,"height":800,"width":800,"src":"\/\/www.buttylife.com\/cdn\/shop\/products\/09_87232a08-268f-4681-98cf-7c7775a5722f.jpg?v=1663660043"},"aspect_ratio":1.0,"height":800,"media_type":"image","src":"\/\/www.buttylife.com\/cdn\/shop\/products\/09_87232a08-268f-4681-98cf-7c7775a5722f.jpg?v=1663660043","width":800},{"alt":null,"id":30854787039483,"position":4,"preview_image":{"aspect_ratio":1.0,"height":800,"width":800,"src":"\/\/www.buttylife.com\/cdn\/shop\/products\/06_d162b258-0653-46b8-b389-014b916c775a.jpg?v=1663660047"},"aspect_ratio":1.0,"height":800,"media_type":"image","src":"\/\/www.buttylife.com\/cdn\/shop\/products\/06_d162b258-0653-46b8-b389-014b916c775a.jpg?v=1663660047","width":800},{"alt":null,"id":30854787137787,"position":5,"preview_image":{"aspect_ratio":1.0,"height":800,"width":800,"src":"\/\/www.buttylife.com\/cdn\/shop\/products\/01_8f438231-c698-44ac-b53b-41f2f4f0af31.jpg?v=1663660050"},"aspect_ratio":1.0,"height":800,"media_type":"image","src":"\/\/www.buttylife.com\/cdn\/shop\/products\/01_8f438231-c698-44ac-b53b-41f2f4f0af31.jpg?v=1663660050","width":800},{"alt":null,"id":30854787301627,"position":6,"preview_image":{"aspect_ratio":1.0,"height":800,"width":800,"src":"\/\/www.buttylife.com\/cdn\/shop\/products\/03_dc751bdb-1a9f-48cb-ad1f-b078e79ba2f0.jpg?v=1663660051"},"aspect_ratio":1.0,"height":800,"media_type":"image","src":"\/\/www.buttylife.com\/cdn\/shop\/products\/03_dc751bdb-1a9f-48cb-ad1f-b078e79ba2f0.jpg?v=1663660051","width":800},{"alt":null,"id":30854787629307,"position":7,"preview_image":{"aspect_ratio":0.928,"height":800,"width":742,"src":"\/\/www.buttylife.com\/cdn\/shop\/products\/02_4d6e2f0e-93e9-4ddd-af3e-3ad14d31109e.jpg?v=1663660053"},"aspect_ratio":0.928,"height":800,"media_type":"image","src":"\/\/www.buttylife.com\/cdn\/shop\/products\/02_4d6e2f0e-93e9-4ddd-af3e-3ad14d31109e.jpg?v=1663660053","width":742},{"alt":null,"id":30854788055291,"position":8,"preview_image":{"aspect_ratio":1.0,"height":800,"width":800,"src":"\/\/www.buttylife.com\/cdn\/shop\/products\/04_bc3513e3-635b-4dd9-8b24-c40276fee8e5.jpg?v=1663660055"},"aspect_ratio":1.0,"height":800,"media_type":"image","src":"\/\/www.buttylife.com\/cdn\/shop\/products\/04_bc3513e3-635b-4dd9-8b24-c40276fee8e5.jpg?v=1663660055","width":800},{"alt":null,"id":30854788153595,"position":9,"preview_image":{"aspect_ratio":1.0,"height":800,"width":800,"src":"\/\/www.buttylife.com\/cdn\/shop\/products\/05_9a52f39f-322f-4080-a3ee-3a6c35fa71b4.jpg?v=1663660057"},"aspect_ratio":1.0,"height":800,"media_type":"image","src":"\/\/www.buttylife.com\/cdn\/shop\/products\/05_9a52f39f-322f-4080-a3ee-3a6c35fa71b4.jpg?v=1663660057","width":800}],"requires_selling_plan":false,"selling_plan_groups":[],"content":"\u003cp\u003e\u003cspan style=\"color: #941212;\"\u003e\u003cstrong\u003eTHE MOST EFFECTIVE Outdoor PANTS YET:\u003c\/strong\u003e\u003c\/span\u003e\u003cbr data-mce-fragment=\"1\"\u003e\u003cbr data-mce-fragment=\"1\"\u003eOutdoor Waterproof Pants, the most comfortable men's Outdoor pants are back and better than ever. With lots of pocket storage and full waterproofing, they're built to trek, hike and move - but stylish enough to wear each day. They boast an impressive range of design additions.\u003cbr data-mce-fragment=\"1\"\u003e\u003cimg data-mce-fragment=\"1\" style=\"display: block; margin-left: auto; margin-right: auto;\" src=\"https:\/\/img.staticdj.com\/b56f5888b7d33f39acc287251e45b0fe.gif\" data-mce-src=\"https:\/\/img.staticdj.com\/b56f5888b7d33f39acc287251e45b0fe.gif\"\u003e\u003cbr data-mce-fragment=\"1\"\u003eThe marines rely on this same IX9 Designed Trouser each day, allowing them to perform at their best. They're comfortable, breathable, and fully waterproof. Perfect for trekking, hiking, climbing or just ultra-convenient daily wear which you can rely on for years to come.\u003cbr data-mce-fragment=\"1\"\u003e\u003c\/p\u003e\n\u003cp\u003e\u003cimg style=\"display: block; margin-left: auto; margin-right: auto;\" src=\"https:\/\/img.staticdj.com\/88838819302b97b4d44f6e643efa08fe.gif\"\u003e\u003c\/p\u003e\n\u003cp\u003e\u003cspan style=\"color: #941212;\"\u003e\u003cstrong\u003eFEATURES\u003c\/strong\u003e\u003c\/span\u003e\u003cbr\u003e\u003c\/p\u003e\n\u003cul\u003e\n\u003cli\u003e\n\u003cp\u003e\u003cspan style=\"color: #ff9853;\"\u003e\u003cstrong\u003eRUGGED DURABILITY -\u003c\/strong\u003e\u003c\/span\u003e Crafted with a blend of cotton, polyester, and spandex, these Outdoor pants for men feature enhanced stitching for outdoor resilience.\u003c\/p\u003e\n\u003c\/li\u003e\n\u003cli\u003e\n\u003cp\u003e\u003cspan style=\"color: #ff9853;\"\u003e\u003cstrong\u003eCOMFORT-FIT WAIST -\u003c\/strong\u003e \u003c\/span\u003eThese lightweight ripstop pants boast a stretchable waist perfect for quick response, on or off duty range exercises, or daily wear.\u003c\/p\u003e\n\u003c\/li\u003e\n\u003c\/ul\u003e\n\u003cp\u003e\u003cimg style=\"display: block; margin-left: auto; margin-right: auto;\" src=\"https:\/\/img.staticdj.com\/ac7cec8787864eb6d7f10df43b66cc81.jpeg\"\u003e\u003c\/p\u003e\n\u003cul\u003e\n\u003cli\u003e\n\u003cp\u003e\u003cspan style=\"color: #ff9853;\"\u003e\u003cstrong\u003ePROFESSIONAL COMFORT -\u003c\/strong\u003e \u003c\/span\u003eA patented U.S. and EU design, these Outdoor pants even feature internal pockets for extra padding and knee pads.\u003c\/p\u003e\n\u003c\/li\u003e\n\u003cli\u003e\n\u003cp\u003e\u003cspan style=\"color: #ff9853;\"\u003e\u003cstrong\u003eCLIMATE RESILIENT -\u003c\/strong\u003e \u003c\/span\u003eWhether you are going hunting, hiking, trail riding, these men pants can withstand a variety of climates.\u003c\/p\u003e\n\u003c\/li\u003e\n\u003c\/ul\u003e\n\u003cp\u003e\u003cimg style=\"display: block; margin-left: auto; margin-right: auto;\" height=\"480\" width=\"480\" src=\"https:\/\/img.staticdj.com\/76f9f70eb5df33b2d6b153d071118597.jpeg\"\u003e\u003c\/p\u003e\n\u003cp\u003e\u003cimg style=\"display: block; margin-left: auto; margin-right: auto;\" src=\"https:\/\/cdn.shopify.com\/s\/files\/1\/0604\/9208\/7468\/files\/55555_480x480.png?v=1649834014\" alt=\"\"\u003e\u003c\/p\u003e\n\u003cp\u003e\u003cspan style=\"color: #941212;\"\u003e\u003cstrong\u003eSPECIFICATIONS:\u003c\/strong\u003e\u003c\/span\u003e\u003c\/p\u003e\n\u003cul\u003e\n\u003cli\u003e\n\u003cstrong\u003eMaterial: \u003c\/strong\u003eCotton Blend\u003c\/li\u003e\n\u003cli\u003e\n\u003cb\u003e\u003cb\u003eColor: \u003c\/b\u003e\u003c\/b\u003eArmy Green, \u003cspan class=\"Polaris-Badge_2qgie\"\u003eKhaki, \u003c\/span\u003e\u003cspan class=\"Polaris-Badge_2qgie\"\u003eGray, \u003c\/span\u003e\u003cspan class=\"Polaris-Badge_2qgie\"\u003eBlack, \u003c\/span\u003e\u003cspan class=\"Polaris-Badge_2qgie\"\u003eCamouflage, \u003c\/span\u003e\u003cspan class=\"Polaris-Badge_2qgie\"\u003ePython\u003c\/span\u003e\n\u003c\/li\u003e\n\u003c\/ul\u003e\n\u003cp\u003e\u003cbr\u003e\u003c\/p\u003e"}
2022 New Upgraded Waterproof Pants
Product Description
THE MOST EFFECTIVE Outdoor PANTS YET:

Outdoor Waterproof Pants, the most comfortable men's Outdoor pants are back and better than ever. With lots of pocket storage and full waterproofing, they're built to trek, hike and move - but stylish enough to wear each day. They boast an impressive range of design additions.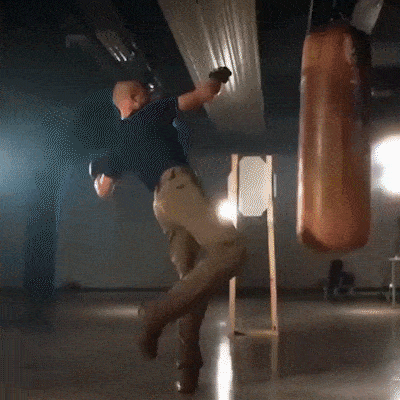 The marines rely on this same IX9 Designed Trouser each day, allowing them to perform at their best. They're comfortable, breathable, and fully waterproof. Perfect for trekking, hiking, climbing or just ultra-convenient daily wear which you can rely on for years to come.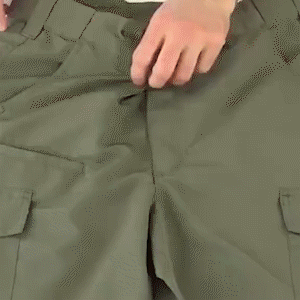 FEATURES

RUGGED DURABILITY - Crafted with a blend of cotton, polyester, and spandex, these Outdoor pants for men feature enhanced stitching for outdoor resilience.

COMFORT-FIT WAIST - These lightweight ripstop pants boast a stretchable waist perfect for quick response, on or off duty range exercises, or daily wear.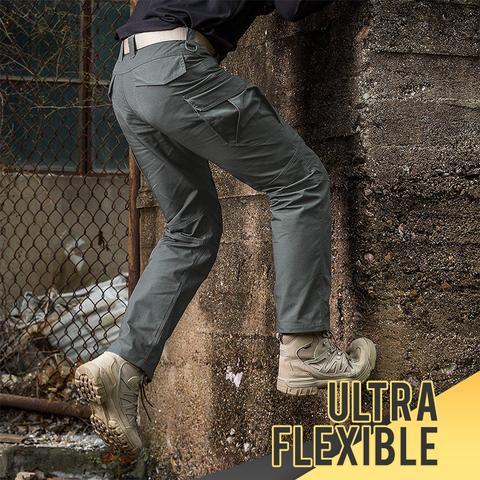 PROFESSIONAL COMFORT - A patented U.S. and EU design, these Outdoor pants even feature internal pockets for extra padding and knee pads.

CLIMATE RESILIENT - Whether you are going hunting, hiking, trail riding, these men pants can withstand a variety of climates.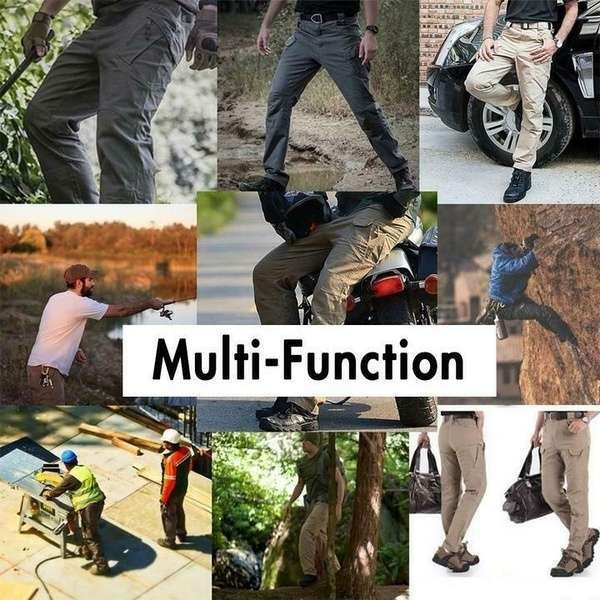 SPECIFICATIONS:
Material: Cotton Blend
Color: Army Green, 

Khaki, 

Gray, 

Black, 

Camouflage, 

Python
people are currently looking at this product