{"id":7063149084827,"title":"Buttylife™Wiper Blade Cutter","handle":"wiper-blade-cutter","description":"\u003cdiv\u003e\u003cimg src=\"https:\/\/media.giphy.com\/media\/jUh6muKdHYpCF2WENX\/giphy.gif\" width=\"284\" height=\"284\" style=\"display: block; margin-left: auto; margin-right: auto;\"\u003e\u003c\/div\u003e\n\u003cp\u003e\u003cspan style=\"color: #14b107;\"\u003e\u003cstrong\u003eFEATURES\u003c\/strong\u003e\u003c\/span\u003e\u003c\/p\u003e\n\u003cul\u003e\n\u003cli\u003e\n\u003cp\u003e\u003cspan class=\"a-list-item\"\u003e\u003cstrong\u003eMONEY \u0026amp; TIME SAVING:\u003c\/strong\u003e The cutter will save you the money and valuable time you would have wasted on new wiper blades after the first application. Do something good for your precious time and your wallet!\u003c\/span\u003e\u003c\/p\u003e\n\u003c\/li\u003e\n\u003cli\u003e\n\u003cp\u003e\u003cspan class=\"a-list-item\"\u003e\u003cstrong\u003eEFFECTIVE \u0026amp; EASY:\u003c\/strong\u003e With the extra thin and specially coated micro knife blade, you get a streak-free view in just 3 seconds. Easy to make and suitable for all brand wipers!\u003c\/span\u003e\u003c\/p\u003e\n\u003c\/li\u003e\n\u003cli\u003e\n\u003cp\u003e\u003cspan class=\"a-list-item\"\u003e\u003cstrong\u003eHIGH-QUALITY WORKMANSHIP: \u003c\/strong\u003e\u003cspan\u003eThe cutter\u003c\/span\u003e windshield wiper cutting machine is characterized not only by its ergonomic and practical design, as well as by its high-quality workmanship.\u003c\/span\u003e\u003c\/p\u003e\n\u003c\/li\u003e\n\u003cli\u003e\n\u003cp\u003e\u003cspan class=\"a-list-item\"\u003e\u003cstrong\u003eENVIRONMENT \u0026amp; RESOURCE-FRIENDLY: \u003c\/strong\u003eThe 2-step cut saves you the cost of two wiper blades and thus actively supports the environment and saving resources. For the sake of the environment with the wiper blade \u003cspan\u003ecutter\u003c\/span\u003e!\u003c\/span\u003e\u003c\/p\u003e\n\u003c\/li\u003e\n\u003c\/ul\u003e\n\u003cp\u003e\u003cspan style=\"color: #4bb309;\"\u003e\u003cstrong\u003eHOW TO USE\u003c\/strong\u003e\u003c\/span\u003e\u003c\/p\u003e\n\u003cul\u003e\n\u003cli\u003e\n\u003cp\u003eUnfold wipers and clean thoroughly with a damp sponge.\u003c\/p\u003e\n\u003c\/li\u003e\n\u003cli\u003e\n\u003cp\u003eSlide it on the wiper lip. Pay attention to the direction of the arrow.\u003c\/p\u003e\n\u003c\/li\u003e\n\u003cli\u003e\n\u003cp\u003eSlide the \u003cspan\u003ecutter\u003c\/span\u003e along the whole wiper lip, applying even pressure.\u003c\/p\u003e\n\u003c\/li\u003e\n\u003cli\u003e\n\u003cp\u003eAfter trimming, clean again with a damp sponge.\u003c\/p\u003e\n\u003c\/li\u003e\n\u003c\/ul\u003e\n\u003cp\u003e\u003cspan style=\"color: #49b306;\"\u003e\u003cstrong\u003eSPECIFICATIONS\u003c\/strong\u003e\u003c\/span\u003e\u003c\/p\u003e\n\u003cul\u003e\n\u003cli\u003e\u003cspan\u003e\u003cstrong\u003eMaterial:\u003c\/strong\u003e ABS plastic\u003c\/span\u003e\u003c\/li\u003e\n\u003cli\u003e\u003cspan\u003e\u003cstrong\u003eColor:\u003c\/strong\u003e green \u0026amp; white.\u003c\/span\u003e\u003c\/li\u003e\n\u003cli\u003e\u003cspan\u003e\u003cstrong\u003eApplication:\u003c\/strong\u003e all common car wiper blade brands.\u003c\/span\u003e\u003c\/li\u003e\n\u003c\/ul\u003e\n\u003cp\u003e\u003cspan style=\"color: #24ac09;\"\u003e\u003cstrong\u003eNOTES\u003c\/strong\u003e\u003c\/span\u003e\u003c\/p\u003e\n\u003cul\u003e\n\u003cli\u003e\n\u003cp\u003e\u003cspan style=\"color: #ab6e07;\"\u003e\u003cem\u003ePlease pay more attention to the size reference before paying for your order.\u003c\/em\u003e\u003c\/span\u003e\u003c\/p\u003e\n\u003c\/li\u003e\n\u003cli\u003e\n\u003cp\u003e\u003cspan style=\"color: #ab6e07;\"\u003e\u003cem\u003ePlease allow slight measurement deviations due to manual measurement.\u003c\/em\u003e\u003c\/span\u003e\u003c\/p\u003e\n\u003c\/li\u003e\n\u003cli\u003e\n\u003cp\u003e\u003cspan style=\"color: #ab6e07;\"\u003e\u003cem\u003eDue to the different monitor and light effect, the actual color of the item might be slightly different from the color showed in the pictures.\u003c\/em\u003e\u003c\/span\u003e\u003c\/p\u003e\n\u003c\/li\u003e\n\u003c\/ul\u003e\n\u003cp\u003e\u003cspan style=\"color: #22ab07;\"\u003e\u003cstrong\u003ePACKAGE INCLUDED\u003c\/strong\u003e\u003c\/span\u003e\u003cbr\u003e\u003c\/p\u003e\n\u003cul\u003e\n\u003cli\u003e\u003cstrong\u003e1 * Wiper Blade Cutter\u003c\/strong\u003e\u003c\/li\u003e\n\u003c\/ul\u003e","published_at":"2021-09-12T21:44:41-10:00","created_at":"2021-09-12T21:44:49-10:00","vendor":"buttylife","type":"","tags":["Car Accessories"],"price":1099,"price_min":1099,"price_max":2499,"available":true,"price_varies":true,"compare_at_price":2099,"compare_at_price_min":2099,"compare_at_price_max":4899,"compare_at_price_varies":true,"variants":[{"id":41122554970267,"title":"1 pc","option1":"1 pc","option2":null,"option3":null,"sku":"CP8644-E001","requires_shipping":true,"taxable":false,"featured_image":null,"available":true,"name":"Buttylife™Wiper Blade Cutter - 1 pc","public_title":"1 pc","options":["1 pc"],"price":1099,"weight":0,"compare_at_price":2099,"inventory_management":null,"barcode":null,"requires_selling_plan":false,"selling_plan_allocations":[],"quantity_rule":{"min":1,"max":null,"increment":1}},{"id":41122555003035,"title":"3 pcs","option1":"3 pcs","option2":null,"option3":null,"sku":"CP8644-E003","requires_shipping":true,"taxable":false,"featured_image":null,"available":true,"name":"Buttylife™Wiper Blade Cutter - 3 pcs","public_title":"3 pcs","options":["3 pcs"],"price":2499,"weight":0,"compare_at_price":4899,"inventory_management":null,"barcode":null,"requires_selling_plan":false,"selling_plan_allocations":[],"quantity_rule":{"min":1,"max":null,"increment":1}}],"images":["\/\/cdn.shopify.com\/s\/files\/1\/0584\/7760\/9115\/products\/7_70bc6308-bb5e-4421-a7a8-d483fea0b780.jpg?v=1631519182","\/\/cdn.shopify.com\/s\/files\/1\/0584\/7760\/9115\/products\/6_8863ebe0-84d6-42d2-872f-bb641c39cc57.jpg?v=1631519182","\/\/cdn.shopify.com\/s\/files\/1\/0584\/7760\/9115\/products\/5_f42992c7-2e4c-4292-9cf1-58900a1cc65f.jpg?v=1631519182","\/\/cdn.shopify.com\/s\/files\/1\/0584\/7760\/9115\/products\/4_b9ed6dcd-0ea3-4739-86bb-866d7b4fa0aa.jpg?v=1631519182","\/\/cdn.shopify.com\/s\/files\/1\/0584\/7760\/9115\/products\/1_ee653296-2957-4418-8f4f-6b10faa20702.jpg?v=1631519182","\/\/cdn.shopify.com\/s\/files\/1\/0584\/7760\/9115\/products\/2_a6fcfe5a-84ab-4329-9346-ab6abfa1f00a.jpg?v=1631519182","\/\/cdn.shopify.com\/s\/files\/1\/0584\/7760\/9115\/products\/3_32845e14-8e1c-46fc-a642-f9d199bc77e1.jpg?v=1631519182","\/\/cdn.shopify.com\/s\/files\/1\/0584\/7760\/9115\/products\/8_47cb54be-2232-484a-aaa1-b433fc9f5ad8.jpg?v=1631519089"],"featured_image":"\/\/cdn.shopify.com\/s\/files\/1\/0584\/7760\/9115\/products\/7_70bc6308-bb5e-4421-a7a8-d483fea0b780.jpg?v=1631519182","options":["quantity"],"media":[{"alt":null,"id":24863267356827,"position":1,"preview_image":{"aspect_ratio":1.0,"height":800,"width":800,"src":"https:\/\/cdn.shopify.com\/s\/files\/1\/0584\/7760\/9115\/products\/7_70bc6308-bb5e-4421-a7a8-d483fea0b780.jpg?v=1631519182"},"aspect_ratio":1.0,"height":800,"media_type":"image","src":"https:\/\/cdn.shopify.com\/s\/files\/1\/0584\/7760\/9115\/products\/7_70bc6308-bb5e-4421-a7a8-d483fea0b780.jpg?v=1631519182","width":800},{"alt":null,"id":24863267324059,"position":2,"preview_image":{"aspect_ratio":1.0,"height":800,"width":800,"src":"https:\/\/cdn.shopify.com\/s\/files\/1\/0584\/7760\/9115\/products\/6_8863ebe0-84d6-42d2-872f-bb641c39cc57.jpg?v=1631519182"},"aspect_ratio":1.0,"height":800,"media_type":"image","src":"https:\/\/cdn.shopify.com\/s\/files\/1\/0584\/7760\/9115\/products\/6_8863ebe0-84d6-42d2-872f-bb641c39cc57.jpg?v=1631519182","width":800},{"alt":null,"id":24863267291291,"position":3,"preview_image":{"aspect_ratio":1.0,"height":800,"width":800,"src":"https:\/\/cdn.shopify.com\/s\/files\/1\/0584\/7760\/9115\/products\/5_f42992c7-2e4c-4292-9cf1-58900a1cc65f.jpg?v=1631519182"},"aspect_ratio":1.0,"height":800,"media_type":"image","src":"https:\/\/cdn.shopify.com\/s\/files\/1\/0584\/7760\/9115\/products\/5_f42992c7-2e4c-4292-9cf1-58900a1cc65f.jpg?v=1631519182","width":800},{"alt":null,"id":24863267258523,"position":4,"preview_image":{"aspect_ratio":1.0,"height":800,"width":800,"src":"https:\/\/cdn.shopify.com\/s\/files\/1\/0584\/7760\/9115\/products\/4_b9ed6dcd-0ea3-4739-86bb-866d7b4fa0aa.jpg?v=1631519182"},"aspect_ratio":1.0,"height":800,"media_type":"image","src":"https:\/\/cdn.shopify.com\/s\/files\/1\/0584\/7760\/9115\/products\/4_b9ed6dcd-0ea3-4739-86bb-866d7b4fa0aa.jpg?v=1631519182","width":800},{"alt":null,"id":24863267160219,"position":5,"preview_image":{"aspect_ratio":1.0,"height":800,"width":800,"src":"https:\/\/cdn.shopify.com\/s\/files\/1\/0584\/7760\/9115\/products\/1_ee653296-2957-4418-8f4f-6b10faa20702.jpg?v=1631519182"},"aspect_ratio":1.0,"height":800,"media_type":"image","src":"https:\/\/cdn.shopify.com\/s\/files\/1\/0584\/7760\/9115\/products\/1_ee653296-2957-4418-8f4f-6b10faa20702.jpg?v=1631519182","width":800},{"alt":null,"id":24863267192987,"position":6,"preview_image":{"aspect_ratio":1.0,"height":800,"width":800,"src":"https:\/\/cdn.shopify.com\/s\/files\/1\/0584\/7760\/9115\/products\/2_a6fcfe5a-84ab-4329-9346-ab6abfa1f00a.jpg?v=1631519182"},"aspect_ratio":1.0,"height":800,"media_type":"image","src":"https:\/\/cdn.shopify.com\/s\/files\/1\/0584\/7760\/9115\/products\/2_a6fcfe5a-84ab-4329-9346-ab6abfa1f00a.jpg?v=1631519182","width":800},{"alt":null,"id":24863267225755,"position":7,"preview_image":{"aspect_ratio":1.0,"height":800,"width":800,"src":"https:\/\/cdn.shopify.com\/s\/files\/1\/0584\/7760\/9115\/products\/3_32845e14-8e1c-46fc-a642-f9d199bc77e1.jpg?v=1631519182"},"aspect_ratio":1.0,"height":800,"media_type":"image","src":"https:\/\/cdn.shopify.com\/s\/files\/1\/0584\/7760\/9115\/products\/3_32845e14-8e1c-46fc-a642-f9d199bc77e1.jpg?v=1631519182","width":800},{"alt":null,"id":24863267389595,"position":8,"preview_image":{"aspect_ratio":1.0,"height":800,"width":800,"src":"https:\/\/cdn.shopify.com\/s\/files\/1\/0584\/7760\/9115\/products\/8_47cb54be-2232-484a-aaa1-b433fc9f5ad8.jpg?v=1631519089"},"aspect_ratio":1.0,"height":800,"media_type":"image","src":"https:\/\/cdn.shopify.com\/s\/files\/1\/0584\/7760\/9115\/products\/8_47cb54be-2232-484a-aaa1-b433fc9f5ad8.jpg?v=1631519089","width":800}],"requires_selling_plan":false,"selling_plan_groups":[],"content":"\u003cdiv\u003e\u003cimg src=\"https:\/\/media.giphy.com\/media\/jUh6muKdHYpCF2WENX\/giphy.gif\" width=\"284\" height=\"284\" style=\"display: block; margin-left: auto; margin-right: auto;\"\u003e\u003c\/div\u003e\n\u003cp\u003e\u003cspan style=\"color: #14b107;\"\u003e\u003cstrong\u003eFEATURES\u003c\/strong\u003e\u003c\/span\u003e\u003c\/p\u003e\n\u003cul\u003e\n\u003cli\u003e\n\u003cp\u003e\u003cspan class=\"a-list-item\"\u003e\u003cstrong\u003eMONEY \u0026amp; TIME SAVING:\u003c\/strong\u003e The cutter will save you the money and valuable time you would have wasted on new wiper blades after the first application. Do something good for your precious time and your wallet!\u003c\/span\u003e\u003c\/p\u003e\n\u003c\/li\u003e\n\u003cli\u003e\n\u003cp\u003e\u003cspan class=\"a-list-item\"\u003e\u003cstrong\u003eEFFECTIVE \u0026amp; EASY:\u003c\/strong\u003e With the extra thin and specially coated micro knife blade, you get a streak-free view in just 3 seconds. Easy to make and suitable for all brand wipers!\u003c\/span\u003e\u003c\/p\u003e\n\u003c\/li\u003e\n\u003cli\u003e\n\u003cp\u003e\u003cspan class=\"a-list-item\"\u003e\u003cstrong\u003eHIGH-QUALITY WORKMANSHIP: \u003c\/strong\u003e\u003cspan\u003eThe cutter\u003c\/span\u003e windshield wiper cutting machine is characterized not only by its ergonomic and practical design, as well as by its high-quality workmanship.\u003c\/span\u003e\u003c\/p\u003e\n\u003c\/li\u003e\n\u003cli\u003e\n\u003cp\u003e\u003cspan class=\"a-list-item\"\u003e\u003cstrong\u003eENVIRONMENT \u0026amp; RESOURCE-FRIENDLY: \u003c\/strong\u003eThe 2-step cut saves you the cost of two wiper blades and thus actively supports the environment and saving resources. For the sake of the environment with the wiper blade \u003cspan\u003ecutter\u003c\/span\u003e!\u003c\/span\u003e\u003c\/p\u003e\n\u003c\/li\u003e\n\u003c\/ul\u003e\n\u003cp\u003e\u003cspan style=\"color: #4bb309;\"\u003e\u003cstrong\u003eHOW TO USE\u003c\/strong\u003e\u003c\/span\u003e\u003c\/p\u003e\n\u003cul\u003e\n\u003cli\u003e\n\u003cp\u003eUnfold wipers and clean thoroughly with a damp sponge.\u003c\/p\u003e\n\u003c\/li\u003e\n\u003cli\u003e\n\u003cp\u003eSlide it on the wiper lip. Pay attention to the direction of the arrow.\u003c\/p\u003e\n\u003c\/li\u003e\n\u003cli\u003e\n\u003cp\u003eSlide the \u003cspan\u003ecutter\u003c\/span\u003e along the whole wiper lip, applying even pressure.\u003c\/p\u003e\n\u003c\/li\u003e\n\u003cli\u003e\n\u003cp\u003eAfter trimming, clean again with a damp sponge.\u003c\/p\u003e\n\u003c\/li\u003e\n\u003c\/ul\u003e\n\u003cp\u003e\u003cspan style=\"color: #49b306;\"\u003e\u003cstrong\u003eSPECIFICATIONS\u003c\/strong\u003e\u003c\/span\u003e\u003c\/p\u003e\n\u003cul\u003e\n\u003cli\u003e\u003cspan\u003e\u003cstrong\u003eMaterial:\u003c\/strong\u003e ABS plastic\u003c\/span\u003e\u003c\/li\u003e\n\u003cli\u003e\u003cspan\u003e\u003cstrong\u003eColor:\u003c\/strong\u003e green \u0026amp; white.\u003c\/span\u003e\u003c\/li\u003e\n\u003cli\u003e\u003cspan\u003e\u003cstrong\u003eApplication:\u003c\/strong\u003e all common car wiper blade brands.\u003c\/span\u003e\u003c\/li\u003e\n\u003c\/ul\u003e\n\u003cp\u003e\u003cspan style=\"color: #24ac09;\"\u003e\u003cstrong\u003eNOTES\u003c\/strong\u003e\u003c\/span\u003e\u003c\/p\u003e\n\u003cul\u003e\n\u003cli\u003e\n\u003cp\u003e\u003cspan style=\"color: #ab6e07;\"\u003e\u003cem\u003ePlease pay more attention to the size reference before paying for your order.\u003c\/em\u003e\u003c\/span\u003e\u003c\/p\u003e\n\u003c\/li\u003e\n\u003cli\u003e\n\u003cp\u003e\u003cspan style=\"color: #ab6e07;\"\u003e\u003cem\u003ePlease allow slight measurement deviations due to manual measurement.\u003c\/em\u003e\u003c\/span\u003e\u003c\/p\u003e\n\u003c\/li\u003e\n\u003cli\u003e\n\u003cp\u003e\u003cspan style=\"color: #ab6e07;\"\u003e\u003cem\u003eDue to the different monitor and light effect, the actual color of the item might be slightly different from the color showed in the pictures.\u003c\/em\u003e\u003c\/span\u003e\u003c\/p\u003e\n\u003c\/li\u003e\n\u003c\/ul\u003e\n\u003cp\u003e\u003cspan style=\"color: #22ab07;\"\u003e\u003cstrong\u003ePACKAGE INCLUDED\u003c\/strong\u003e\u003c\/span\u003e\u003cbr\u003e\u003c\/p\u003e\n\u003cul\u003e\n\u003cli\u003e\u003cstrong\u003e1 * Wiper Blade Cutter\u003c\/strong\u003e\u003c\/li\u003e\n\u003c\/ul\u003e"}
Buttylife™Wiper Blade Cutter
Product Description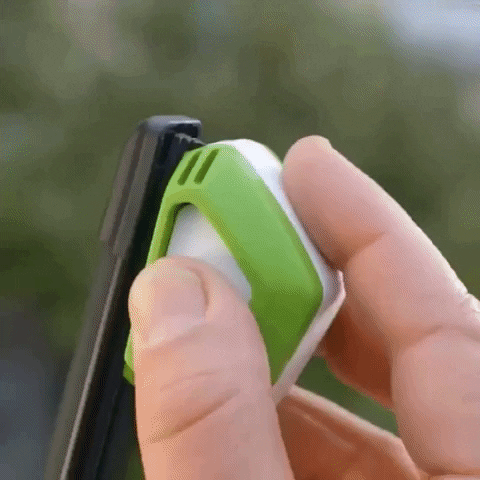 FEATURES
MONEY & TIME SAVING: The cutter will save you the money and valuable time you would have wasted on new wiper blades after the first application. Do something good for your precious time and your wallet!

EFFECTIVE & EASY: With the extra thin and specially coated micro knife blade, you get a streak-free view in just 3 seconds. Easy to make and suitable for all brand wipers!

HIGH-QUALITY WORKMANSHIP: The cutter windshield wiper cutting machine is characterized not only by its ergonomic and practical design, as well as by its high-quality workmanship.

ENVIRONMENT & RESOURCE-FRIENDLY: The 2-step cut saves you the cost of two wiper blades and thus actively supports the environment and saving resources. For the sake of the environment with the wiper blade cutter!
HOW TO USE
Unfold wipers and clean thoroughly with a damp sponge.

Slide it on the wiper lip. Pay attention to the direction of the arrow.

Slide the cutter along the whole wiper lip, applying even pressure.

After trimming, clean again with a damp sponge.
SPECIFICATIONS
Material: ABS plastic
Color: green & white.
Application: all common car wiper blade brands.
NOTES
Please pay more attention to the size reference before paying for your order.

Please allow slight measurement deviations due to manual measurement.

Due to the different monitor and light effect, the actual color of the item might be slightly different from the color showed in the pictures.
PACKAGE INCLUDED

people are currently looking at this product